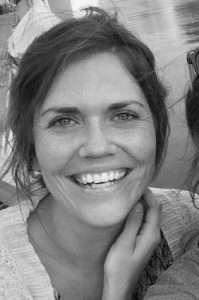 Vine Counseling is excited to announce that Hollis Wilson is opening Women's Integrative Counseling in August 2023.  We will greatly miss Hollis but we are so excited for this new venture.  You can find Hollis at womensintegrative.com
Hollis Wilson has been called by Gordon Conwell's Contact Magazine – "A Modern Day Abolitionist."  Hollis was given this title because of her service to help women out of the prison of sex trafficking.  Hollis has served women locally and abroad to offer tangible help and hope to those caught in human trafficking for the last 7 years.
Throughout Hollis's extensive travel – she has been to over 30 countries – she sensed the need to further her education and received her Master's in Christian Counseling at Gordon-Conwell Theological Seminary in 2015.
While Hollis has experience working with diverse populations in a variety of settings. Hollis interned at Agape Christian Counseling and worked at Forest Hill Church leading anti-trafficking efforts and served as a counselor. Hollis is most passionate about walking alongside other women who are hurting. She believes that no matter where you are on your journey, one can always find more healing and growth. Hollis desires for each of her clients to flourish in their gifts and feel the freedom to live authentically and freely in their own story.
Hollis helps clients reach their goals by addressing issues through a holistic approach focusing on growth mentally, physically and spiritually. Hollis encourages clients to reconnect with their own story, thoughts, and their purpose in life.  As a certified yoga instructor, Hollis may incorporate mindfulness and body exercises in her sessions to give space for further healing. She has completed Brainspotting Level 1 and 2 training.